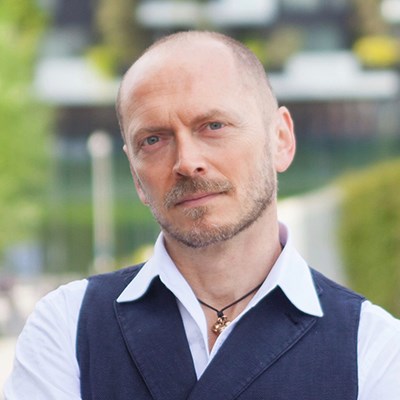 Speaker
Roberto Verganti
Roberto Verganti è Professore di Leadership and Innovation presso la School of Management del Politecnico di Milano, dove dirige il Leadin'Lab, il laboratorio di LEAdership, Design and INnovation. È stato studioso in visita accademica (visiting scholar) presso la Harvard Business School per due volte e presso la Copenhagen Business School e la California Polytechnic University. Al Politecnico di Milano è stato il fondatore e il primo direttore della Scuola di Dottorato di Ricerca (con più di 800 studenti PhD) e dell'Alta Scuola Politecnica (la Scuola di alta formazione sull'innovazione multidisciplinare riservata al 2% degli studenti migliori). Roberto collabora inoltre con la European Design Leadership Board della Commissione Europea, dove fa parte anche del High Level Advisory Group di Carlos Moedas, Commissario Europeo per la Ricerca, la Scienza e l'Innovazione.
Roberto è l'autore dell'opera "Overcrowded. Designing Meaningful Products in a World Awash with Ideas", pubblicata dalla MIT Press nel 2017, dove descrive i processi e i metodi per poter dare vita a visioni innovative. È anche l'autore di "Design-Driven Innovation: Changing the Rules of Competition by Radically Innovating what Things Mean", opera pubblicata da Harvard Business Press nel 2009 selezionata da BusinessWeek come uno dei migliori libri di Design e Innovazione e da Academy of Management for the George R. Terry Book Award come uno dei 6 migliori libri di management pubblicati tra il 2008 e il 2009. L'opera è stata tradotta in 8 lingue. La sua ricerca sulla gestione del design ha ricevuto il premio Compasso d'Oro (il premio di design più prestigioso in Italia).
Roberto ha pubblicato più di 150 articoli, inclusi "Developing Products on Internet Time" pubblicato sul Management Science e "Innovating Through Design", "Which Kind of Collaboration is Right for You", "Designing Breakthrough Products" e "The Innovative Power of Criticism" tutti pubblicati nel Harvard Business Review. Infine, è apparso in testate quali The Wall Street Journal, The New York Times, Financial Times, Forbes, BusinessWeek ed è un collaboratore abituale del Harvard Business Review online magazine.